tutorial
Building mental skills for greater football success
The course helps you to build your mental skills as a football (soccer) player. Ten chapters that guide you through your football season, with one chapter to focus on every month. Taking control of your development as a young player, setting goals and working with the feedback from your coaches.
We guide you through the content, with clear assignments and practical exercises to build the key mental skills: focus, confidence, winning mentality, motivation, etc.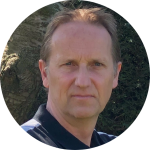 Hi, I'm Kris Perquy, your coach for this program.
I have compiled some of my work with coaches and players in Belgium to help you raise your game.
In this course we focus on building the essential mental skills for football (soccer).
One of my associates, Matthew, has helped me with the online version of this workbook. His comments help you to make the most out of the workbook.